FAQ - UM02 How Do I Know UM02 Can Works on Windows 10
Remarks - On Windows 8 (32/64-bit) / Windows 8.1 (32/64-bit) or Windows 10 (32/64-bit), the UM02 requests no Driver installation. Please try to update your OS to the latest version if your PC does not read the Fax Modem or ask you a driver installation.
Step 1 - Plug UM02 on Windows 10 / 8 / 7.
Step 2 - Go Device Manager and Find it on Modems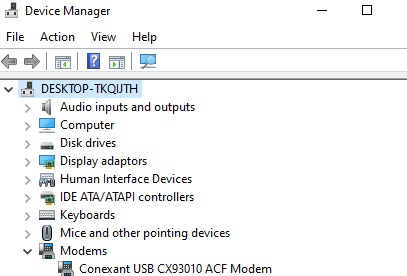 Step 3 - Right Click the "Conexant USB CX93010 ACF Modem" and Click
"Properties".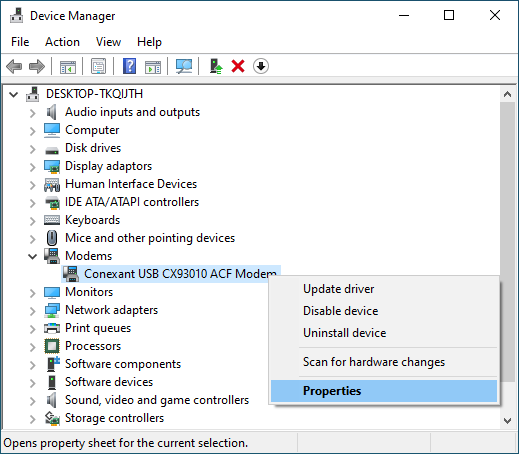 Step 4 - Click "Diagnostics" and then click "Query Modem".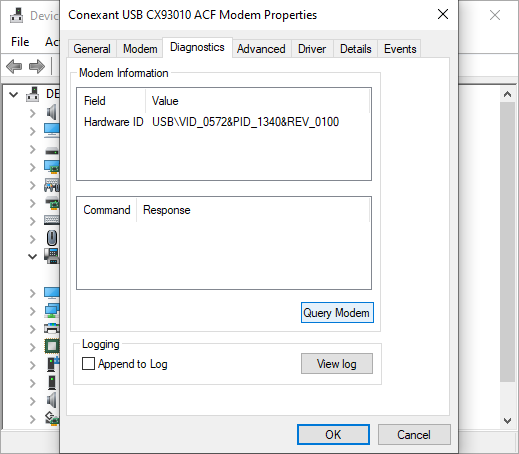 Step 5 - You will find Response "Sucess".