Quick User Guidance - AV202-B on macOS
Notice - Mac has M1 & Intel architecture model now. Macs powered by Apple silicon, such as the M1 MacBook Pro, can run both iOS apps and Mac apps, but they can also run x86-64 software that's been built to work on Intel architecture, thanks to something called Rosetta 2.
Step 1 - Hardware checking on your macOS
Notice - To use Audacity on your macOS, always to make sure the USB-Audio-Grabber is plugged on your mac's USB port, and Audacity software is not open.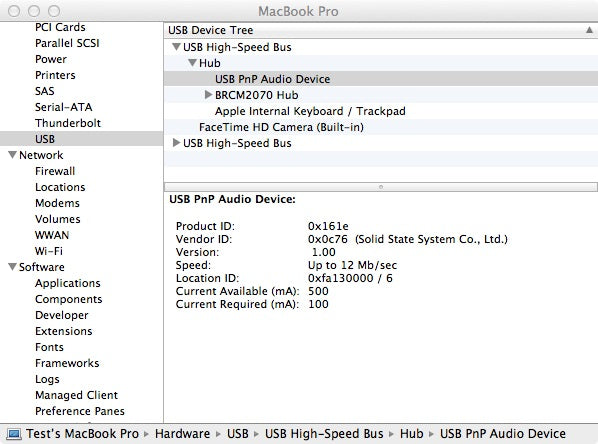 Step 2 -Open Audacity & make necessary Settings.
Make sure your hardware is fine, then we need to configurate the Audacity before using it recording audio. Click "
Audacity
" ---> "
Preference
"

 2 - 1 Devices settings
Select "
Devices
" and make proper settings for "
Playback
" & "
Recording / Device
:". Here
USB PnP Audio Device
is the correct setting.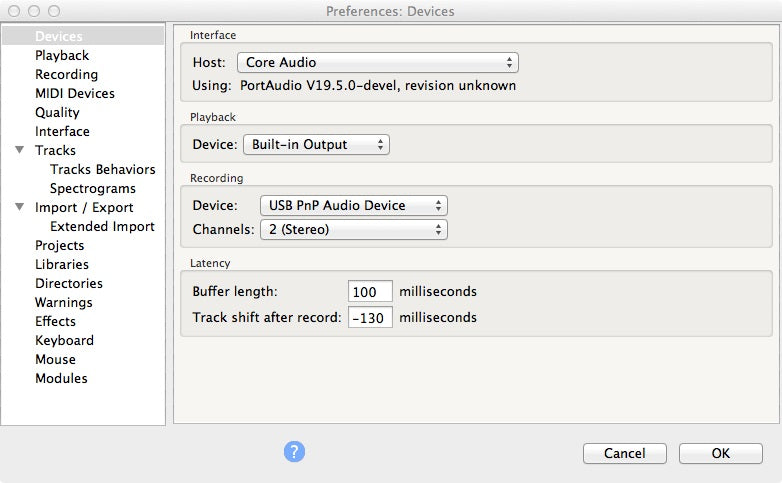 2 -2 Recording settings
At
Recording
please do choose "
Software Playthrough of input
", otherwise you can not hear the audio while recording.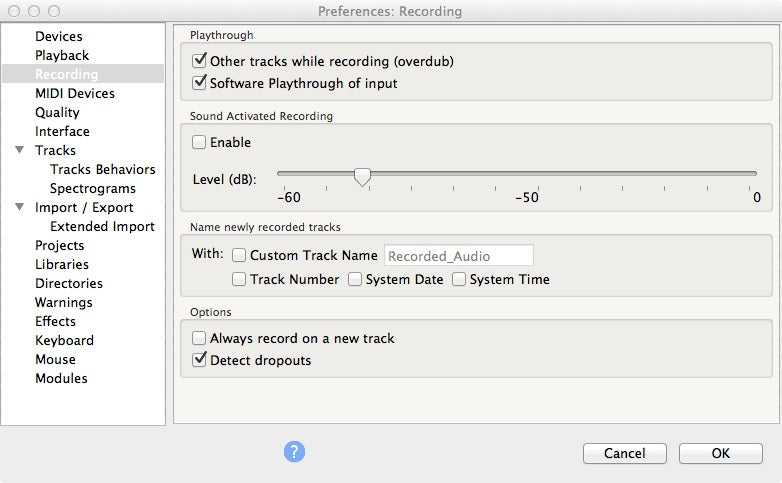 3 - Start Recording
After the correct settings, you can find MIC Source, Stereo Recording, Built-in Output are well selected.

Now we just click the Red Record button ( 
  )to start audio recording.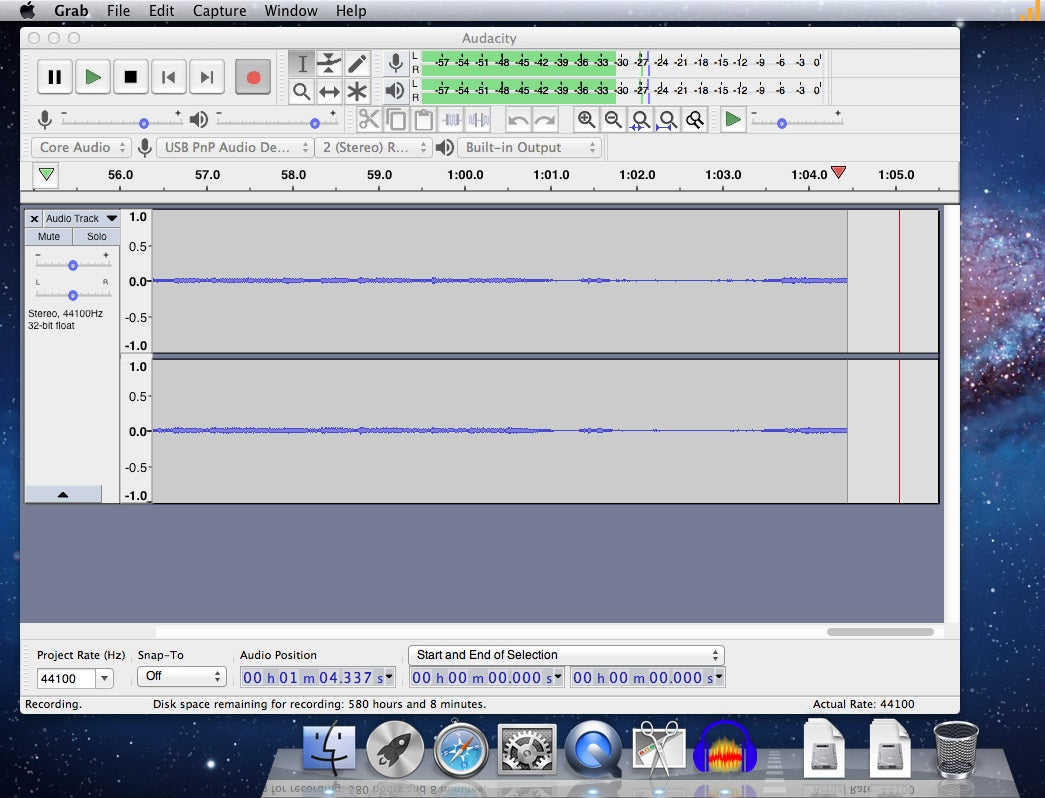 Reording by QuickTime Player
 QuickTime Player.supports Audio Recording as well.
Choose File > New Audio Recording.
To change the recording settings, click the arrow next to the Record button. Then choose your microphone and recording quality.
To monitor audio while it's being recorded, use the volume slider.
Click the Record button  to start recording. Click it again to stop recording.