Install Multimedia Codecs Ubuntu 20.04 LTS
Posted by ShopDriverGenius on
To use Digitallife U2AUDIO7-1 External 7.1 Sound Box, you have to get codec installed & updated on your Ubuntu 20.04 LTS.
Enabling Package Repositories
First, you have to make sure that the official main, restricted, universe and multiverse repositories are enabled. To do that, open the Software & Updates app from the Application Menu of Ubuntu 20.04 LTS.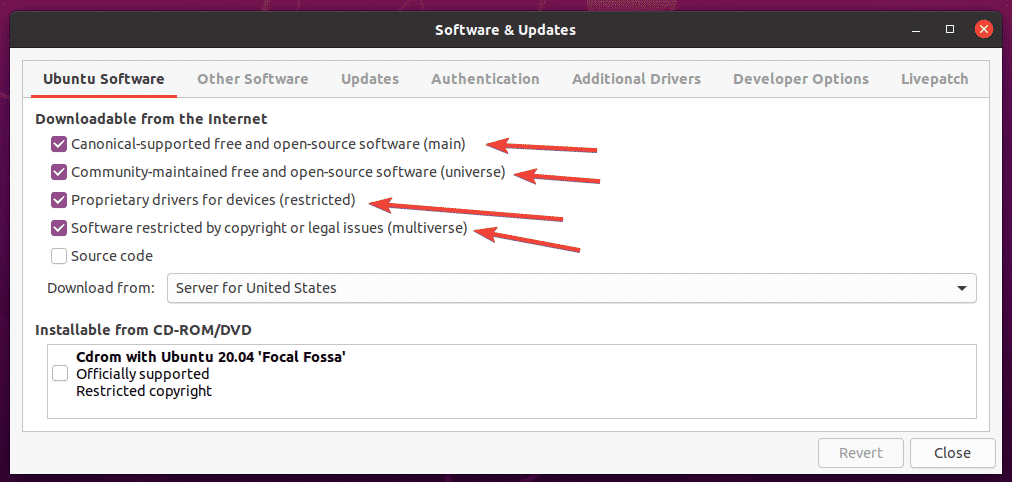 Updating Package Repository Cache:
Now, update the package repository cache with the following command:
The APT package repository cache should be updated.
Installing Multimedia Codecs
Multimedia codecs are essential for playing audio and video files. By default, multimedia codecs are not installed on Ubuntu 20.04 LTS.
As you can see, I am not able to play the video file Big Buck Bunny-720.mp4 with the default Ubuntu 20.04 LTS Videos app. Once you install the multimedia codecs, you will be able to play any videos/audios with any video/audio player on Ubuntu 20.04 LTS.
You can install all the available multimedia codecs at once with the following command:
$ sudo apt install ubuntu-restricted-extras
Installing VLC Media Player:
You can install VLC media player on Ubuntu 20.04 LTS. VLC media player is one of the best video and audio player out there. It can play almost any type of media files. There is a saying that if VLC can't play a media file, no other player can. I personally like VLC media player a lot.
You can install VLC media player with the following command:
sudo apt install vlc
---
Share this post
---
---
---
0 comment