DriverGenius U2RJ45-A-PL | USB to RJ-45 (RS-232) Console Adapter
U2RJ45-A firmy DriverGenius to jednoportowy adapter konsoli USB-to-Serial. Ten wysokiej jakości kabel adaptera został zaprojektowany do natychmiastowego dodawania pojedynczego portu RS-232 do podłączenia konsoli do urządzeń sieciowych za pośrednictwem portu USB. Adapter jest zasilany przez złącze USB.
U2RJ45-A jest zgodny ze standardowym USB 2.0 i wygodnie współpracuje z komputerami stacjonarnymi i notebookami. Może być również używany z dużymi zintegrowanymi systemami komputerowymi lub innymi specjalistycznymi aplikacjami, takimi jak aplikacje w punktach sprzedaży, sprzęt sieciowy, systemy automatyki przemysłowej i natywne urządzenia do przesyłania szeregowego, oferując wygodne rozwiązanie do łączności. Konwerter U2RJ45-A zapewnia rozwiązanie typu plug & play. Obsługiwane są sterowniki Windows, Mac i Linux.
Applications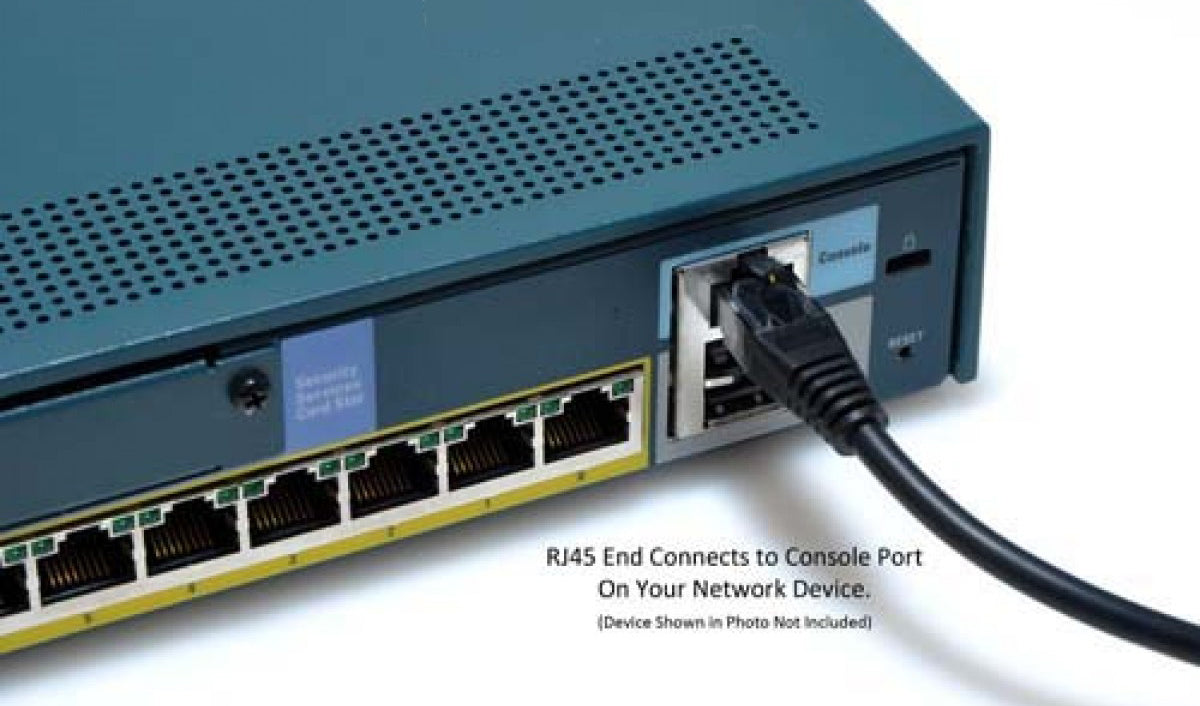 ■ Wykorzystuje prosty kabel RJ45 - do podłączenia routera sieciowego, modemu lub przełącznika sieciowego do konfiguracji nie trzeba używać skrosowanego kabla RJ45
■ Configure your networking equipment through the USB port on your laptop or desktop computer
■ Connect laptops to compatible routers, servers or firewalls
Funkcj
■ Konwertuje port USB na port konsoli RJ-45  (RS-232)
■ Technologia Plug-and-Play – mały i lekki co czyni go idealnym towarzyszem podróży
■ Nie wymaga zewnętrznego zasilania
■ Kompatybilny z systemami operacyjnymi: Windows, Mac*, Linux


Every product is unique, just like you. If you're looking for a product that fits the mold of your life, the DriverGenius U2RJ45-A-PL | USB to RJ-45 (RS-232) Console Adapter is for you.

Inventory Last Updated: Jun 25, 2022
---
オススメ商品